What Makes Kia Telluride 2020 a Perfect Mid-Size SUV?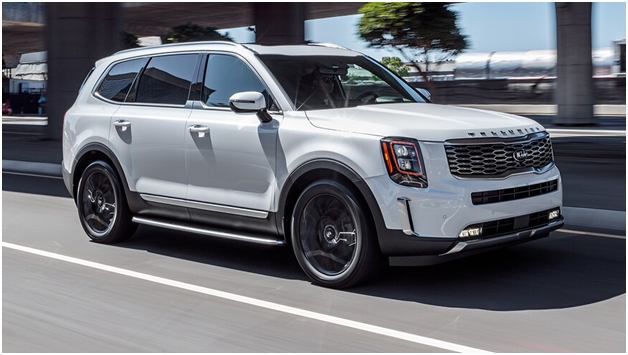 Kia is known for making vehicles that are remarkable in quality. However, the new 2020 Telluride is not just an excellent car but comes with lavish qualities that one can get from Kia dealer Conroe at a bargain price. With ample space and three rows for seating, this vehicle is Kia's largest crossover SUV. It comes with ample space for passengers along with extensive contemporary features. Through this article you will know about:
Engine specs and fuel efficiency
The infotainment system and other features
Prices and different models
Have a look at these in detail!
Engine specifications and fuel efficiency of 2020 Telluride
The car is fitted with a V6 engine that generates 291 horsepower and torque of 262 lb-ft. This engine is flexibly paired with the automatic 8-speed transmission on the FWD (standard) as well as the AWD (optional) drivetrain.
The premium version reaches 0-60 mph in maximum of 7 seconds. Also, it comes with rear self-leveling air suspension. Brakes help in stopping at precise points and steering is accurate which offers a satisfying driving experience. Also, it has at least 8-inch ground clearance if people want to feel the thrill of off-roading with it. Also, it has the ability to tow 5,000 pounds maximum.
The FWD version is the standard option that provides a mileage of 20 mpg when driving in a city and a maximum of 26 when on a highway. The AWD drivetrain is where the mileage drops from 20 to 19 mpg when commuting in city and on the highway it offers 24 mpg. Such mileage rivals most of its competitors in this vehicle segment.
Infotainment, connectivity and safety features
Even the base version comes with an 8-inch infotainment display with smartphone integration Android Auto and Apple CarPlay along with several power points. Other trims come with similar features but consist of a 10.25-inch display and wireless charging of phones.
Safety features in this car include emergency automatic brake system, lane-keeping assistance, warning for lane departure, blind-spot monitoring and more. To gather more information on interior, infotainment, safety features, maintenance, etc. one can contact Kia dealership Conroe.
Prices of different models available in the market
The Telluride's base variant is LX which costs $33,060. The mid-tier trim S and EX is priced at $35,460 and $38,460 respectively. Lastly, forgetting the top-tier trim SX, one will have to spend $42,960 approximately.
Though people can opt for the EX trim, the best bargain for people would be to get the SX, which is the premium version. Apart from being an absolute bargain, this version comes with multiple standard features such as driver's seat is power-adjustable in 12 ways, auto high beams, 20-inch wheels, dual sunroof, etc. Also, one should opt for Tow kit and Prestige package for utilizing this car in the best possible way and enjoy the pleasure of driving it.
Now you can understand why even the top-tier trim is a bargain. It is the perfect mid-size SUV from Kia and currently, there aren't much better than this. So, get your Kia Telluride 2020 today.