Things you should know about the New Chevrolet Sonic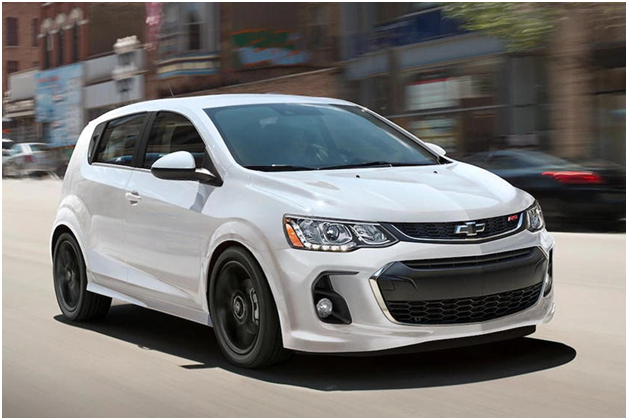 People are curious about all the fuss Chevrolet Sonic 2020 is creating nowadays. To understand this, one will have to simply go through all the specifications and things it can do. So, before you visit Salem Chevrolet dealership, you should know about this car inside and out. It will help you understand whether it is the correct fit for your lifestyle or you need to check something else. So, take a look!
Cost of each model
First of all Chevrolet Sonic 2020 comes in 3 different variants which are LS, LT, and Premier. These are priced at $17,600 approximately, $19,500, and $21,600 respectively. What's standard for all models is the turbocharged engine. You can know more about it from the next part of this article where the engine is explained in detail.
People mostly opt for the LT trim as offers ample space for cargo as rear seats can be folded. From satellite radio to power windows, cruise control and more, this version has it all. Thus, let's move onto engine specs now!
Engine incorporated in this vehicle
This car is fitted with a standard engine of 1.4L turbocharged four-cylinder engine without any other options available for it. It offers 138 horsepower that is ideal for people willing to have a comfortable and relaxing drive regularly. Also, it has automatic 6-speed transmission shifts which are ideal for quick and smooth rides.
All trims come with FWD drivetrain as no option for AWD is included in the 2020 Chevrolet Sonic models. It is a basic car which is ideal for everyday commuting which is why though it offers comfortable rides, one can't drive it hard.
One of the most notable features of this engine is, it is quite as when driven at 70 mph it registers a decibel of just 67, which is better than any of its competitors. Lastly, it takes about 8.5 seconds to reach 0-60 mph that is quite good for a car in this category. Also, it offers a fuel efficiency of 26 mpg in the city and 34 when on the highway.
Interior
As mentioned before this is a basic car that is ideal for daily commuting, the interior is straightforward and simple. One might feel the materials used for the cabin is cheap but at such a reasonable price it could have been worse. Though its steering wheel is tilt-adjustable, the LT, as well as Premier version steering wheel, is covered in leather for a little bit of luxury feeling.
The hatchback trim comes with more headroom than other models but other dimensions are similar to the sedan variant. Also, it can carry a maximum of 16 carry-on bags if rear seats are folded. Also, standard option is 7-inch infotainment screen along with smartphone integration and other connectivity like Bluetooth, USB, etc. To know more simply visit Salem Chevrolet dealer.
So, anyone who is looking for a basic ride for everyday commuting should definitely opt for this vehicle in 2020. It is an ideal car which can be parked at small spaces and offer performance which is more than enough for daily usage.