5 Reasons Why You Should Plan to add a Virtual Wedding Ceremony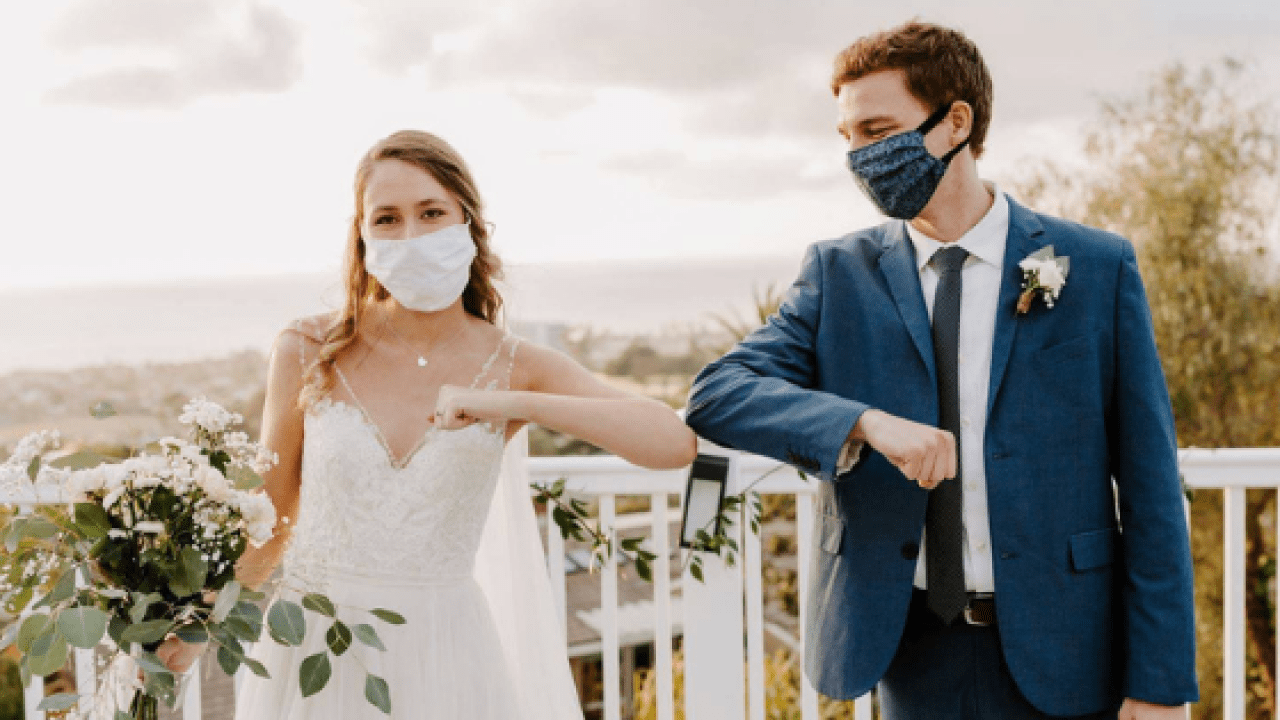 Virtual wedding ceremonies have become the talk of the town among many new-age millennial couples especially with the coronavirus pandemic still looming as a potential threat for large social gatherings. Live streaming your wedding along with the pre and post-wedding parties is not only a safe option for everyone involved but also helps in keeping the mood upbeat for the celebratory occasion.
So, here are 5 reasons that will definitely prompt you to go virtual while planning your wedding ceremonies.
No restrictions on the guest list!
The obvious advantage of opting for a virtual wedding ceremony is that any number of guests can tune in to your wedding live stream just by accessing the streaming link. At places where there are restrictions imposed by the government on the number of people who could attend a function and for guests who may want to avoid large social gatherings, the option of live streaming the wedding can come as a huge relief for everyone involved. It also saves guests the trouble of making last-minute travel plans especially in the midst of this coronavirus pandemic.
Free Wedding Website
Tech-driven wedding platforms like Wedding Wishlist offer complimentary wedding websites for all couples who choose their virtual wedding packages. They have a multitude of free as well as premium wedding website templates to choose from as per their tastes and preferences. What's more, they also have matching e-invites and printed invites matching their chosen wedding website template, thus ensuring a common theme across all wedding-related décor and stationery.
Free Wedding Gift Registry Services
Another free add-on provided by Wedding Wishlist along with their virtual wedding packages is the option of a wedding gift registry. The wedding live stream link can be embedded on your wedding website which will have an exclusive gift registry section. Your intended guest list from across the world can buy you a gift from your chosen wishlist with zero stress. Wedding Wishlist takes up the responsibility of fulfilling the purchased gifts as per the couples' preferred gift delivery date to their desired gift delivery address. Therefore it's a convenient option for couples who would want to avoid repetitive gifts and unnecessary wastage.
Cost-Effective
Virtual wedding packages offered by established wedding portals often come with an affordable price tag that makes it a viable option for everyone across the social and economic spectrum. It will surely be a value addition at minimal cost for all prospective couples who are willing to experiment with their wedding choices in this digital age.
Guest Socializing
For guests who won't be able to make it to your wedding for various reasons, having a live stream of the wedding and guest parties gives them the option of joining virtually to socialize, engage and raise a toast to the couple. Couples also have the option of sending customized celebratory gift boxes to their intended guest list to make the occasion all the more memorable.