Accounting Automation-Tech for the new-age Accountants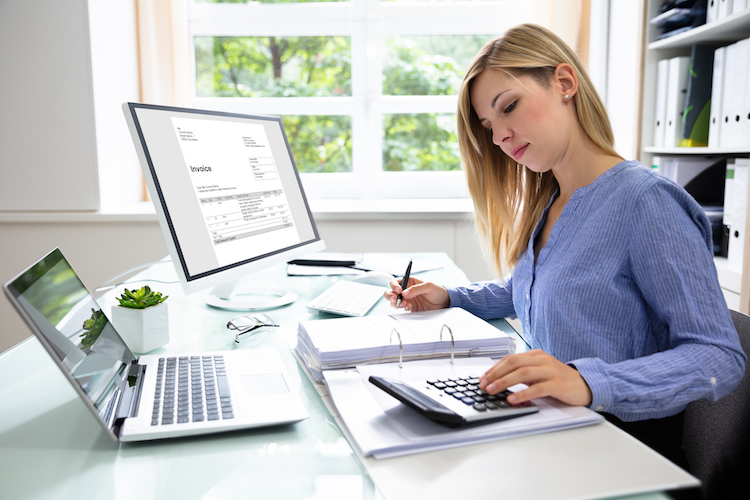 The hype around Automation technologies is for real and forcing more and more businesses to incorporate new automation models into their existing workflows. The COVID situation has further escalated the adoption of Automation technologies as the lockdown restrictions have made businesses realize how technology is a savior. The impact of the pandemic has been visible across all industries, however, the Accounting industry is what concerns us. Therefore, our discussion, today will be limited to Accounting Automation and how it has allowed Accountants and Accounting firms to revive from the economic anarchy created by the COVID-19. 
Accounting automation has been around for quite some time now but it has seen a rapid boost in adoption during the COVID era. Now before we get into a detailed discussion about – What are the new trends in the accounting automation industry?, here's the most basic definition of Accounting and why is it important:
What do we mean by Accounting?
Accounting isn't just a task, it is a procedure that involves recording, measuring and then communicating information and financial transactions of an organisation to inculcate a sound financial management by minimizing losses and maximizing profits.
Why is accounting important?
"The word accounting comes from the word accountability. If you are going to be rich, you need to be accountable for your money." —Robert Kiyosaki
Accounting is an essential part of every business and is up-to-date with their financial status and management. Here's why accounting is very important for any business irrespective of its size:
To keep track of your income and expenditures
Ensures Statutory Compliance
Filing Financial Statements
Making business decisions and future projections
Accounting Automation for the Digital workforce:
The work culture during the corona outbreak has seen a major shift. Following the lockdown restrictions, employees were forced to work within the 4 walls of their home with minimal socialising. Since then, technology (including automation) has been increasingly seen by many as the major player leveling up the playing field in the fight against the pandemic.
Accounting Automation technologies have been no different and combined with outsourced accounting services (discussed below), it has proved to be a real game-changer. Here's how:
Access to automated workflows via integrations between cloud-based Accounting software and existing apps that are easily accessible from remote locations, thereby helping Accountants/ Accounting firms streamline various Accounting processes that had been hampered due to the absence of physical presence of employees and clients.
With automation, Accountants have not only been able to easily share documents online like invoices but also set automated reminders and email workflows that have allowed them to collaborate seamlessly with their clients and teams.
Fraud prevention during the ongoing pandemic by setting up compliance/ security automation workflows for online sharing of documents that will move forward only when a set of rules are executed.
Accounting Automation has allowed accounting professionals gain more insights on a business' financials by creating highly customised reports that offer insights about critical data points. These reports have further allowed Accountants to better understand their client's financial position, thereby allowing them to plan and execute recovery plans accordingly.
Even though remote working for many Accounting professionals hasn't been a cake walk, technologies like automation combined with conferencing apps like Google meet have allowed them to adapt to the 'new normal.' And the influence of Automation and other technologies in the Accounting industry will only continue to increase now as people have started to realise the need to change and be an active part of that change.
Outsourcing+Automation= Increased efficiency for Accountants:
World governments including the UK government have been actively trying to help businesses cope with the drastic impacts of the pandemic. Following which, these governments have announced many aid packages to support employees as well as businesses. However, this has created a pressure situation of increased workload on the Accounting professionals as they stand at the research and execution front of claiming these packages. But, outsourcing combined with automation has been saving the day for Accountants as they can easily offload their data entry and manual tasks to firms that can take care of the low-value tasks while Accountants have the time and resources to focus on offering real value to their clients.
Payroll outsourcing, outsourced bookkeeping, outsourced accounting services have been the real friends to the Accountants during these tough times and this will continue to be a trend for the decades to come as the partnership offers a profitable window to both the parties.
Conclusion:
No matter how tough the times get, there's always light at the end of the tunnel. Accounting automation and outsourced accounting services have been that light for the Accounting industry. As the new-age Accountants step into the industry, the industry will become more and more digital with the option to even outsource technology and not just outsource manpower.