Will a Pre-Owned 2019 Chevrolet Equinox Make a Good Purchase?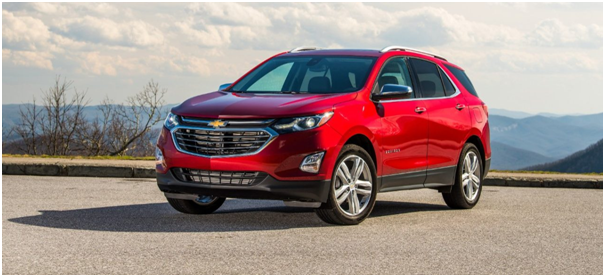 If you have decided to go for a pre-owned car, but still looking for a good model, that can serve all your requirements, we have a name to suggest. It is the 2019 Chevrolet Equinox. Since we have stepped into the year 2020, and Chevrolet has already released the 2020 edition for almost all of its models, we find this as the high time for anyone to go for a pre-owned car that reads just the last year edition.
Why Equinox?
Equinox is a model that offered loads of good features last year apart from a heart warming performance, choosing a pre-owned Equinox of the 2019 model will buy you almost a new car, as it would have been traded in only in recent times, and all the parts must have been in good condition, as a dealership won't list a car in its inventory unless it meets all the criteria, assures an experienced staff who serves at the showroom of Hesperia Preowned Chevrolet dealer.
Moreover, with the 2019 model year edition of Equinox, Chevrolet has given the shoppers an open offer to choose from a wide range of powertrain options that include two gas engines, a turbodiesel enginewith high-mpg return, front- or all-wheel drivetrains, and four uniquely dressed up trim levels, namely the L, LS, LT and Premier.
Engine Capacities
Under the hoods of the 2019 Chevrolet Equinox models you'll find a 170-horsepower making, 1.5-liter turbo-4 engine paired to a 6-speed automatic transmission and this combination is set as the standard.
The next higher trims LT and Premier get a 2.0-liter turbo-4 engine that is rated at 252 hp when hooked up with a 9-speed automatic transmission and a 1.6-liter turbodiesel 4-cylinder engine that gets a 6-speed automatic transmission to team up with. The latter combination makes only 137 hp but is aimed to return a 39 mpg of fuel economy on the highway as rated by the EPA. Most of the 2019 Chevrolet Equinox trim models are configured either as front- or as all-wheel drives.
Ride and Handling Comfort
Every 2019 Equinox model will drive equally well, irrespective of the engine capacity you choose. The noise isolation and stable body roll ensure a consistently comfortable ride, every time you take out the Equinox. If you buy the 2019 Chevrolet Equinox you get a sporty crossover at a price of a used, though the condition of the car will surely be as good as new, hence, it is only a year that the car has been used. So, you won't have to spend anything for its repair work, as all the engine parts as well as the brakes will be under the time frame of warranty and they will still perform well in the coming days.
But the sales expert of the Preowned Chevrolet dealer Hesperia suggest not to finalize a deal unless you test drive the vehicle, inspect all the parts with the help of a qualified mechanic, confirm its history, the financing options and finally the overall condition, to avoid any untoward experience in the longer run.