Are spin mops really that great?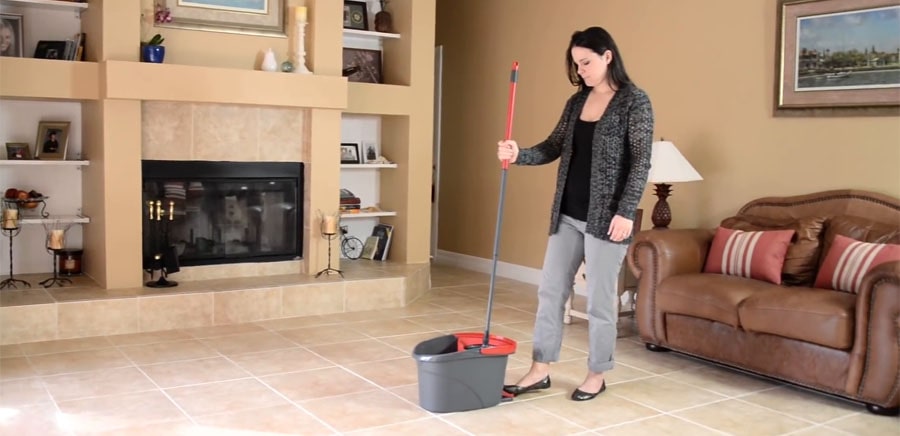 One of the reasons why many hate mopping is that you have to bend or kneel to do this work. With a bucket of water in one hand and mop on the other, you can get serious back pain for cleaning and maintaining your home. Of course, you cannot stop mopping your home. Like other problems, technology has answers even for this basic but important chore. And that's how spin mops came into this world.
Thanks to technological innovations, spin mops have made cleaning simple and effective. Generally, this has 2 parts – a mop with an adjustable handle and a bucket. The design of this mop makes cleaning a breeze. To show you how wonderful spin mops are, below are some benefits that the users experience with this innovative tool.
Efficient cleaning
Since the spin mops have handles, you can do the cleaning work easily without any discomfort. Plus, there's no need for you to carry heavy water buckets to clean the house. The buckets have wheels in them to help you easily move the bucket of water to the place where you want to clean. You can say that this is a lifesaver for people who have knee pain or backache because cleaning can be hard for them.
No floor damages
The quality of the mop head's material can have a direct effect on your floors. But there's nothing to worry about. Because these spin mops have threads made of microfiber strands. This means that you can use it on any type of floorings like vinyl, tile, and laminate. No matter which type of flooring you use, the spin mop will prove to be the best cleaning answer for it.
No need for electricity
You would probably hear that many high tech cleaning products require electricity to clean your home. Well, just because they use electric power doesn't mean that spin mops also work that way. For using spin mops, you need no electricity. So, you don't have to think about plugging the cords when you use this one. There's a foot or handle pedal for you to power it when necessary.
Very low water consumption
If you look at the old mopping techniques, they generally use cloth or sponge mops for cleaning. In reality, this consumes a lot of water for cleaning than what's necessary. When you drain the mop into the water bucket, there's a chance for water splashing out of the bucket. This means you end up wasting water in the process of cleaning. Because spin mops have splash guards, no splashing on the floor occurs. Plus, you will fully use the water for the cleaning process due to splash guards collecting the leftover water.
Make your cleaning easy with spin mops
The beauty of the house depends on how clean it is. Let your mopping chore become easy with spin mops helping you. Rather than seeing this as an unpleasant chore, you will start to enjoy it with the best spin mops!