Curb Appeal Ideas That are Pocket Friendly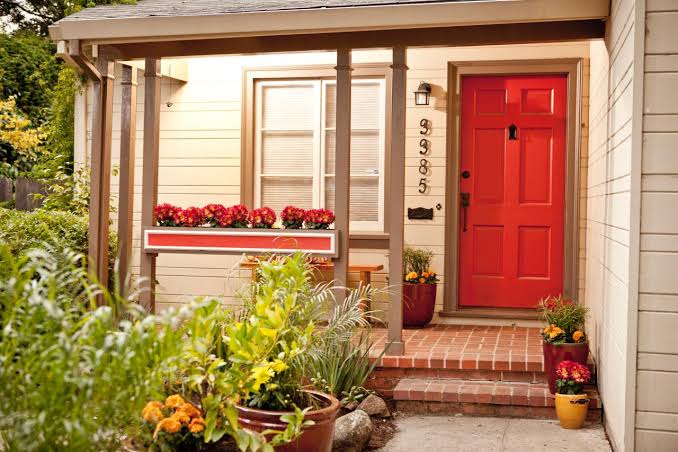 The first impression may not always be the last, but it does matter. Renovate your front yard so that people passing by are compelled to stop by and appreciate how inviting it looks. For those who are a newbie to the term "curb appeal," means making your front entrance attractive especially when viewed from a distance. It becomes particularly important if you are trying to sell your property, the aesthetic exteriors may entice people and lead you to potential buyers. Whether selling or not, it is always best to amp up your curb appeal to give your house a finished look that you can be proud of.
There are numerous inexpensive home improvements that you can consider to make your front yard good-looking. If you are looking for inspiration, there is no dearth of ideas, let's take a look at a few.
Exterior Paint: The simplest way to upgrade your house, is to give it a lick of fresh paint. Analyze the current condition of your house, no one finds a house with cracks, peeling paint, and damp walls appealing. Hire a professional company that renders waterproofing in Hyderabad for treating the seepage and other repair issues before the paint job starts. If your exterior paint is fairly in good condition, then just get your front door a facelift by painting it with a contrasting color to your exterior wall painting design.
Landscaping: Nothing can hide the beauty of your house like that of an unkempt yard, so have the lawn trimmed so that the entrance is visible from the streets to the visitors. Beautify the space further by adding blooms along the entrance for a pleasing look. Hardscaping the pathway with bricks or tiles is another great way to demarcate the trail to your house.
Illumination: Poor lighting at your entrance can put off your visitors and your house will be barely noticeable. Illuminate your porch with some statement ceiling or wall lamps to showcase your house in the best light. Garden lights focusing on your luscious landscape is another striking way to increase your curb appeal.
Add Simple Furniture: Transform your patio or porch into a relaxing place by adding a couple of rocking chairs with a center table. If you have a large front yard, add a porch swing to enjoy your morning coffee and evening swings. Curl up comfortably on the chair with a cup of coffee or with your favorite drink and unwind with your friends and family.
Decorative Items: Adding decorative items like mirrors, vase with exquisite flowers, vintage toys just near the entrance is a fantastic idea. You can even paint the window trims with modern colors to create an exciting contrast.
Stylish Number or Name Plate: Upgrade your curb appeal by adding a stylish nameplate or even a house number plate. You can opt for a beautifully wooden handcrafted one or metal printed plates for a modish look. The size of letters and numbers on the plate should be big enough for readability from a distance.
Hope the above ideas help, with a little overhaul and creativity you can give your front entrance a complete makeover that too within the budget. If you think it is too much for you to handle, well there are professionals in the market who will lend their invaluable advice to convert your dream entrance into reality.