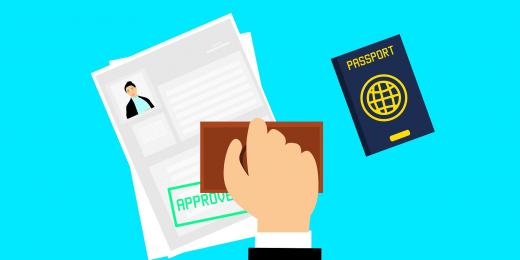 What is a spouse visa?
Imagine you get married to a Britisher or your partner is an immigrant living in Britain and you have to stay away because you are not a resident of that country. It doesn't make sense. So a spouse visa is defined as a special visa that allows a non-UK resident to come and live with their spouse based in the UK as a citizen or under any visa category. The partner living in the UK becomes the sponsor in this scenario.
What is a spouse visa extension?
The spouse visa that is allotted to a non-UK resident earlier used to be allotted to non- EEA residents. However, since the Brexit, it now applies to all non-UK residents as the free movement has ended.
The spouse visa once allotted is valid for 30 months. Once it expires and if you still want to continue living in the UK then you can apply for a spouse visa extension. The extension that you receive post-approval of your spouse visa extension is again of 30 months.
Once your spouse visa extension expires then you can apply for Indefinite Leave to remain. Your application for Indefinite leave to remain can also lead to permanent residence and British citizenship.  
The eligibility criteria for the spouse visa extension is the same as that of the spouse visa application. In case you are not yet married and are applying as a fiance or a civil partner then your visa will only be valid for 6 months. One of the most important factors in this application is to prove that your relationship is genuine and you and your spouse have a combined income.
Requirements of a spouse visa extension
There are a few different kinds of requirements that are required for a spouse visa extension, we have tried to explain them below in brief:
Financial Requirements: It is important for you and your spouse to have a combined income of at least £18,600 yearly to be eligible for an extension. If you and your partner have a child then the eligibility combined income increases to £22, 400 yearly and then it keeps on increasing by £2,400 with every child you have.
The financial requirements can include the amounts of additional benefits that you receive via your job like maternity leaves, pension, paternity leaves, savings, etc.
Genuine Relationships: We all know the many stories of people marrying for British citizenship sometimes it's mutual and at others it's just plain con jobs. To avoid this the Home Office has made it mandatory to provide proof of genuine relationships. It's one of the most important asks for this visa. Also, the age of the partner/spouse should be above 18.
English Language: Another important ask by the British government is that the applicant should be able to speak English. There is a list of English speaking nations whose residents would not have to take this test. There are some other exceptions too. Like people below or above the age of 18 and 65 respectively, someone with higher education from a recognised institute or a mentally ill or retarded person will also be exempted from this rule.
Good Character Requirement: This one seems quite self-explanatory. You should not be in debt or have broken a law. At both accounts, your character would be declared unsuitable.
These are the major requirements for the spouse visa extension.
Cost of the application
Yes, we all know nothing comes free. So yes, even this application has a cost. It includes the cost of the application and a yearly immigration health surcharge which is £1195 and £200 respectively.
So, we hope this helped you get an idea about a spouse visa extension. contact an immigration solicitor.