How to choose the right shade of lipsticks?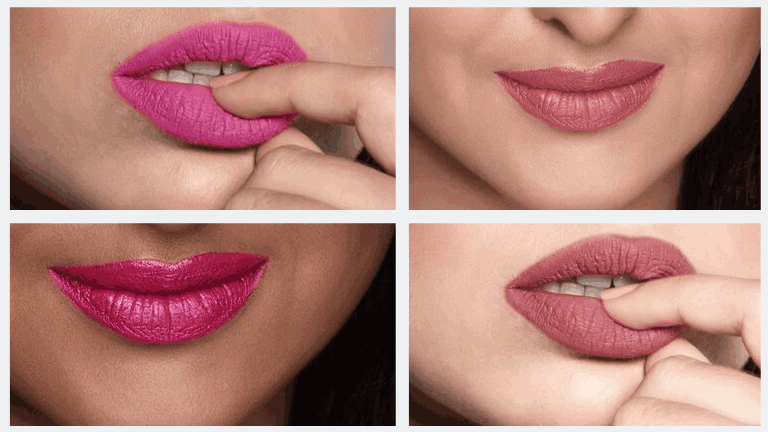 When it comes to lipsticks, there are endless shades that are available in the market and one might be clueless about how to pick the right shade which will suit their skin tone and will never look out of the place.
Before choosing any lipstick shade one has to determine their skin undertone first. Once this is done, most of the task is done. Even if one is exceptionally pale or have a very dark the skin undertone mainly falls into 3 basic categories:
Cool – bluish, red or pink
Neutral- a mixture of both warm and cool
Warm- golden, peachy or yellow
If one has cool undertones then the lighter skin tones will tan to be more rosy than golden. If one has a medium to light sin tone then the tan turns out to be deep `cinnamon. In case of richer or deeper skin tones, the tan becomes more reddish. If one has neutral undertone then there is no prominent shade. Under sun one can tan or burn. When one has a warm undertone then the lighter skin tan becomes peach, the light to medium skin tone tans to be golden and the richer skin tone turn out to be caramel after tan.
When one has to choose a lipstick shade based on their undertone then sadly there is no formula there. One has to try a bunch of shades to reach the right one. But undertones can definitely work as a guide.
If one has a yellowish or warm undertone then they can choose colours that complement an olive skin like brick red, orange, terra cotta or ruby.
When one has a pink or blue undertone then they must go for cool shades of lipsticks like purple, cherry red, cranberry or even deep plum.
In case of neutral undertones, one can choose from a wide range of lipstick shades. One can check different shades of mauve and berry in this case.
According to many beauty and makeup experts, dark shades of lipsticks can look best on women. In order to choose the darker shades, one has to pay attention to their lip colour than the skin colour. One can always play safe by choosing a dark shade of a lip gloss rather than going for a lipstick. Choosing a nude shade can be quite difficult because the shade and tone can just be like the natural lip colour which one already has and make one look pale. Hence one must emphasize on a tone which is not similar to the lip skin colour but one which looks more natural on the lips. The best way to choose the nude shade is to pick one which is a shade darker than the inner lip. One can also go for lip glosses or tinted lip balms which are closer to the natural lip shades than that of the lipsticks.
One can check Tom Ford shades of lipsticks online because there are plenty of varieties and choose the right one accordingly.