How to Choose the Best Free Standing Carport?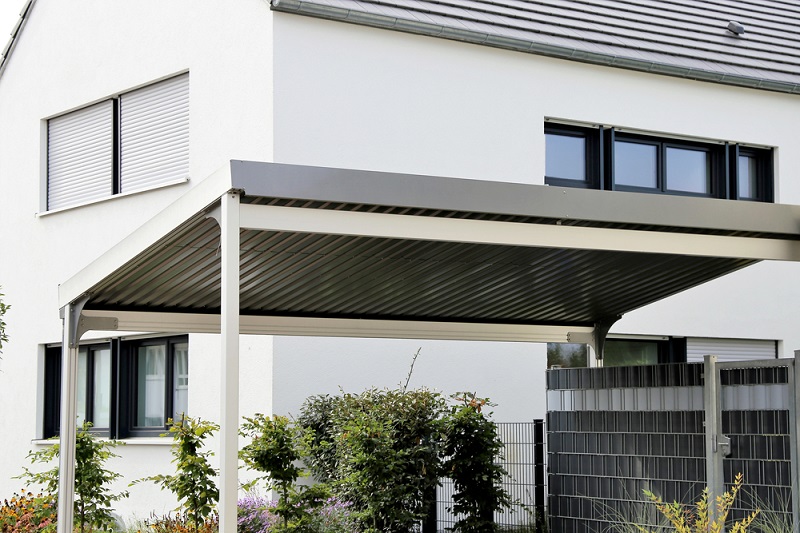 Homeowners are heavily investing in carports to protect their vehicles. A free-standing carport can simply be defined as a shelter or shade mean to protect your car against sunlight, rain, dust, and so forth. It is usually separate from the house and offers large storage space. These provide almost every advantage that a garage offers and much more. Carports are the best way to keep all your cars in proper condition, especially during the winter and the monsoon seasons.
What Materials Are Used to Build a Carport?
Carports can be built from scratch or assembled. It is easy to find carport manufacturers and installers. You could simply order a free-standing carport online and arrange it or hire an installer for the job. Following are the different types of materials used in making a carport:
Steel – Perhaps the most commonly used material in the manufacturing of carports. These ports are sturdy and require no intermediate supports for standing erect. Steel is one of the materials that is highly durable and that gives you the best value for money. The modern metallic and canopy designs are trendy now, and you can also customize the style if you want.
Aluminum – Aluminum is lightweight and not the right choice for areas experiencing strong winds. Though it provides great protection against birds, rains, etc. It is also the cheapest carport making it a preferable choice for many.
Timber – Carports made of timber are the most aesthetical. Timber is not affected much by natural factors. It could either be a free-standing carport or attached to the house. They require more maintenance than the rest but look beautiful with any type of house.
What Style of Carport Should You Choose?
Except for being made of different materials, carports also come in different styles. The material could help in changing the look but designs matter too. Depending upon whether you wish to park a single car or multiple cars, the style will be changed. For multiple cars, it will have more beam supports. The free-standing carport could have sloping, curved or flat roofs. Moreover, it could have an attached garage or storing space. The roofs could be made of tin or PVC. Though, with PVC you require an extra layer of UV protection film.
Why Should You Choose a Carport Over a Garage?
Many factors will decide the type and design of your freestanding carport. The height of the carport is not a concern but if you plan on keeping mini trucks or modified vehicles; consider the height to not cause any damage to the vehicle. Also, whether you require a cycle garage or storage space greatly alters the type and design of the carport. Unlike car garages, it is very easy to customize or alter a carport. A carport has four walls, but you can also go for a three-size open carport and get permission for building construction from competent authorities.
Professionals can be contacted for the installation of carports. Carports are also cheaper than having a car garage.
Choose the Best Carport and Enhance Your Home's Aesthetics
Indeed, carports are available in different designs and can be made up of different materials. A combination of materials can be used to provide the structure with sturdiness and aesthetics. A free-standing carport offers a lot of space and is cheaper to install and maintain. They enhance the beauty of your home. Choose the most appropriate material and design for your carport and shield your car against birds, animals, and natural forces. You can now take permission from the government or local municipal authorities for building your portable carport so that you can take it somewhere as you relocate.