How to Create Quality Content for Affiliate Marketing Returns?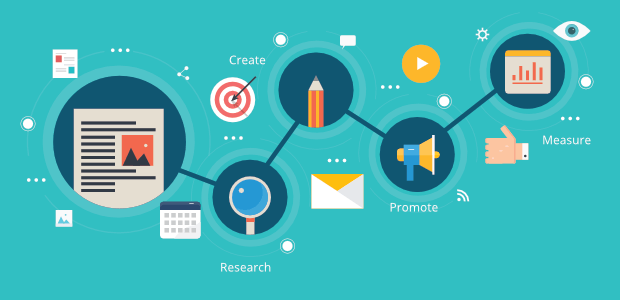 For those running a blog, affiliate marketing is another method to make money online. Besides running PPC ads on various pages of a website, affiliate marketing is an alternative way to establish a definitive stream of income.
By definition, affiliate marketing is a way to sell products and services through a network of representatives called affiliates. Effectively, affiliates act as sales reps and brand ambassadors of the company who pays them a commission for every sale made.
In many ways, digital marketing is unique due to its inherent flexibility in helping professionals establish a freelance career in the field. In fact, most professionals in the field keep working on their own blog while plying their trade at a full-time job as well. The sheer opportunities one can exploit in digital marketing as a freelancer make it difficult for any professional in the field to not try at the very least.
For marketers looking to establish a solid way to increase their income through the means of a blog, affiliate marketing is an important milestone in the journey.
In this article, we will discuss how to create quality content in order to increase money made through affiliate marketing.
Be Transparent
Many bloggers who place affiliate links all over their website try to keep their ulterior motive to sell these products hidden. This is a poor tactic likely to backfire.
Readers appreciate transparency. They like bloggers who are upfront about the reason behind why they're promoting a product. The rational thing to do while placing affiliate links in the content is to explain to readers the fact that the author and proprietor of the website is also an affiliate for the product being promoted. Loyal readers may even consider this reason enough to buy the product and help the writer. Neutral readers will consider the disclosure as the right way to promote transparency.
Learn Audience Quirks and Habits
Every niche has a distinct way of talking. If someone is writing content for a home décor brand based in Paris, the content would likely be highly polished and rich in esoteric vocabulary. On the other hand, writing content for a home furnishing resellern will have to be much more appealing to the masses.
Knowing little things about the audience is very important to egging a reader on into buying a product. Using colloquial slang that brings rhythm and life to a given content is very important from an affiliate marketing perspective.
Bring Context with Product
Adding an affiliate link is never enough. The best affiliate marketers know how to create a perfect story around the product they are trying to promote. A story doesn't necessarily need to be fictional. Its sole purpose is to provide readers a certain context within which they can understand the significance of the product being promoted.
In Conclusion
In conclusion, this article covers three ways bloggers can write optimal content to see better returns through affiliate marketing.
About the Author – Priya Arora is a seasoned content writer and digital marketer with years of experience in the field. She currently works as a content strategist for DelhiCourses.in, known as best digital marketing institute in Delhi.