How to Use Custom Back Painted Glass for Room Partition & Wall Décor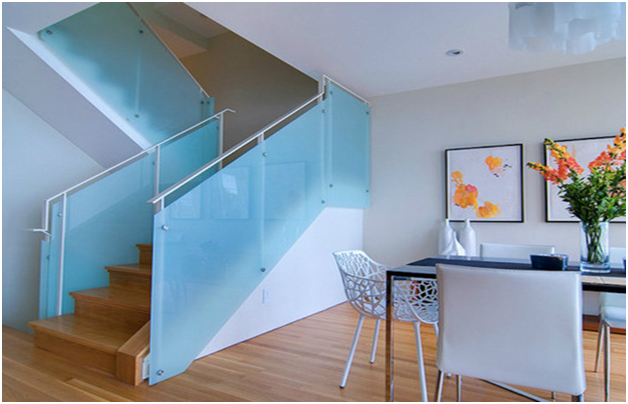 Back painted glass has gained popularity over the past years due to the classy and flashy look it introduces to the interior décor of a home. It is considered to be one of the trendiest materials that can transform the look of your home's interior from being boring. For new houses in the 21st century, homeowners and constructors have invested in using the back painted glass to ensure the interior of both commercial and residential buildings look flawless and unique. Back painted glass comes in different colors. The selection of the best color to use within a home for interior décor is dependent on the layout, the availability of the glass and the general theme that the homeowner wants to achieve for the interior. When buying a back painted glass to use for interior décor, one should ensure that he is buying a complemented theme of its interior. If you are to use it in the kitchen, then you can ensure that it matches the color of the kitchen walls. A common mistake among homeowners is to use different colored back painted glass. This creates an atmosphere which looked confused and does not bright out the stylishness that they are supposed to create.  With this type of glass, you can use it in different ways in the home. Mostly, you can use it for wall decorations and room partitions. If you are looking for ideas on how you can use them for partitioning and wall decoration, then this article will be of great benefit to you. Let's find out more about interior décor with back painted glass.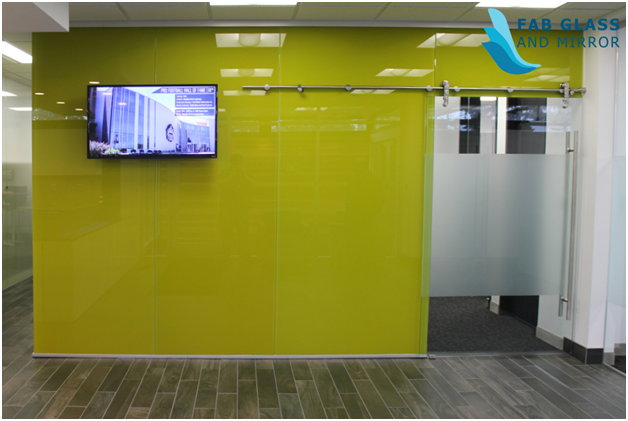 Kitchen Backsplashes
Kitchen spaces today receive a lot of attention when it comes to wall decorations. Most individuals in the past did not bother to decorate the kitchen since o visitors come around the space. In the modern house designs, kitchens are open, and they can be seen from the living room. To make them look attractive, there is the addition of backsplashes. Backsplashes can be added below the cabinet or on a space on the kitchen walls. When you know that you need to improve the interior décor of your kitchen, you can come up with a backsplash design that will transform its look. The backsplash that uses a back painted glass is amazing and stands out from the traditional designs. The advantage of using custom back painted glass is that you can select any color and glass of your choice. With the custom cut glass, you can make it fit in a specific area so that it doesn't appear clumsy. A clumsy looking kitchen will be unattractive to the eye.
Used For Wall Cladding
In many houses, there are columns and beams that if not decorated may make your home look unattractive and congested. Mostly, interior designers use back painted glass to cover any open columns within the home's interior. Just like wallpapers, the back painted glass can be perfectly fitted on a wall to cover any flaws or dirt on walls. Homeowners who have problems with mold forming on their walls end up introducing back painted glass for the wall cladding. The shiny nature of the back painted glass makes it a popular cladding material for modern homes. When you need a wall to be clad using this type of glass, you can order any size to be custom cut. Fitting a custom back painted glass is easy and when done by professionals may appear flawless. Note that when buying glass to be used for cladding, you should ensure you buy a color that does not result to color clashing with other accessories within the same space.
Used As Mirror Separators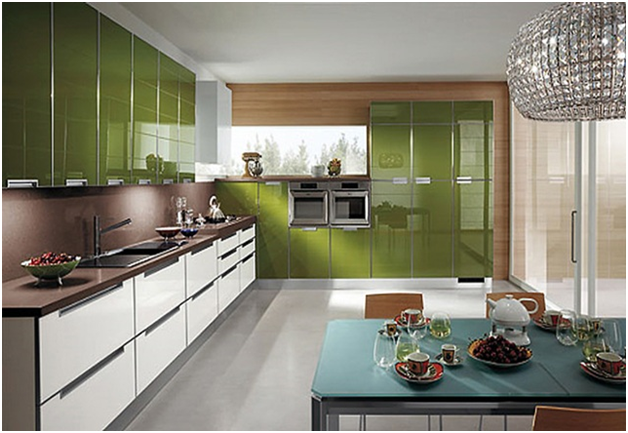 In the bathrooms of modern homes, more than one mirror can be installed on a wall to provide sufficient room for users. When there are more than two mirrors installed on the same wall, it may be difficult to create a flawless and attractive look. The gap between the mirrors may look empty and not appealing. The back painted glass can be used for the separation gap between mirrors. Black painted glass is mostly used so that it looks like a tiled wall. When you need creating an attractive space in the bathroom that will make a statement to your visitors, you can include a custom back painted glass that will fit precisely in eh gap between mirrors. This can technique can also be used in the living room if you have more than one decorative wall mirrors. However, the black color of custom back painted glass is not standard for separators, you can use any color of your choice as long as it makes your interior look stylish and trendy.
Decorating A Reception Table
Reception tables within an office cannot be ignored as they are the initial focal points that attract the eyes of the visitors. At the reception, back painted glass can be used to decorate the table so that it is better looking and attractive. Most people in the commercial sector ensure they have a well-decorated reception area so that they can make a positive statement to their visitors. Most visitors gain confidence when they see an office that is well decorated. Sometimes, you can use this to get their attention and confidence. The color of the back painted glass that issued for the reception table should, however, be subtle and not too shouting. This will create a professional environment that is comfortable for the staff and the visitors in the long run.
Back Painted Glass For The Stairway
Keeping your stairway free from grout lines and dirt can be done using back painted glass. When using the stairway, It is common for people to touch the walls. This can end up leaving dirt on the wall including grease which might make it look unattractive. If the wall is not frequently cleaned, the stairway can look extremely dirty. Adding a colorful back painted glass can help you maintain cleanliness and also improve the elegance of your home. When you are selecting the back painted glass for your home, you should ensure you don't overdo it.
Shower And Washroom Separator
For most modern homes, the toilet is coupled together with the shower enclosure. Having privacy in such a room would be more comfortable for users. When in the shower enclosure, you need more privacy as people can walk in on you anytime. Adding a back painted glass panel made from custom cut frosted glass will add that layer of privacy that you need when using the toilet. Mostly, you do not need to be an expert in fitting the back paint separators since they can be installed by professional interior designers. If confused about the type of glass you can use beside the custom cut frosted glass to improve your privacy, experts at the fab glass and mirror can help you buy the most appropriate type for your home.
In conclusion, modern homes should be well decorated to ensure they look attractive and that they do not have any flaws. Having a well-decorated kitchen or home can be helpful to a homeowner in raising their status. Mostly, when you need decorating the home to look unique, you can rely on the back painted glass.