What Is The Largest Mine In The US?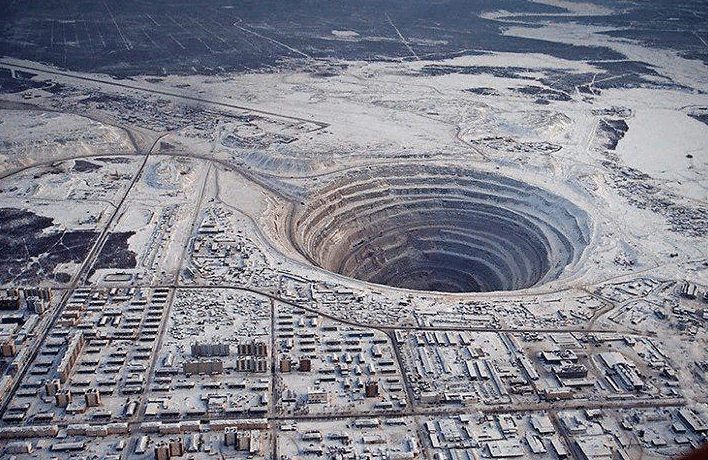 Mining operations differ worldwide and with many of the largest mines in the world expanding on a yearly basis, it is important to check in on operations locally as well as throughout the world. If you have ever been curious about the scale of mining, here are some of the top mines in the USA that are running presently as well as from history:
The Bingham Canyon Mine:
The Bingham Canyon Mine is the world's largest open-pit mines. Located in Utah throughout Bingham Canyon, The mine is 4km wide and 1.2km deep. The copper mine first started its operations in 1906 and since then it has produced over 19 million tons of copper several millions of ounces of gold, silver, and other precious metals. Over its 100+ years in operation, it has continually expanded and brought in a wealth of innovations to the mining industry.
Hull- Rust Mahoning Mine in the USA;
This mine was originally opened in 1895 in Minnesota. At 8km long, 3.2 km wide, and 180 m deep, this is one of the largest underground mines in the world. The mining site grew so quickly that by 1917, the houses and businesses around the mine had to be moved and the expansion would continue deep underground.
Malakoff Diggins USA:
This California mine was started in the 19th century as one of the world's largest hydraulic mines. This mine is not currently in operation but between 1866-1884 the company running it would go on to create a cavern over 7,000 ft long, 3,000 ft wide, and 600 ft deep. The mine has been responsible for producing millions in gold reserves for California.
These are a few of the largest mines in US history. As we continue to expand projects like the Bingham Canyon Mine and the Hull Rust Mahoning mine, we will see them continue to rise on lists of the largest mining sites of the world!
This post was written by Justin Tidd, Director at Becker Mining Communications! For over 15 years, Becker Communications has been the industry's leader in increasingly more sophisticated electrical mining communication systems. As they expanded into surface mining, railroads, and tunneling they added wireless communication systems, handheld radios, tagging and tracking systems, as well as gas monitoring.