What to do in Case you Lose your Car Keys?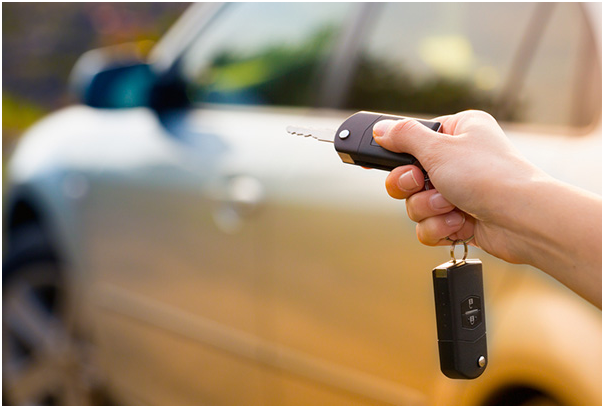 Misplacing your car keys is a possibility you can't rule out completely, and since car keys today come with superior technology, you can't approach your local locksmith for a replacement. Instead, you have to place an order with the dealership and shell out a significant amount for a replacement. This is why it pays to buy a key replacement cover.
By buying a lost key insurance coverage at the time of purchasing your car, you can enjoy complete peace of mind. Moreover, investing in Key Replacement Insurance brought to you by Bajaj Finserv, gives you access to heaps of other benefits. Here's a look at what they are.
Covers the cost of replacing your lost keys
The key lock replacement insurance covers the cost of replacing your car keys if you lose them or if they are stolen. Here, the amount of coverage is limited to what you pay the locksmith for his/her services. In addition to this, it also covers you in case you lose your house keys.
Covers break-ins
Assume that you leave your laptop in your parked car and it attracts the attention of thieves. In such a situation, in addition to bearing the cost of losing an expensive gadget, you will also have to bear the cost of replacing your car lock. However, with key replacement insurance you can easily take care of the cost of replacing your lock and keys, and reduce your expenses on the whole.
Covers rental car cost
Since you have to place a key replacement request with the dealership, it can take you more than 24 hours to get a new set. In such cases, key replacement insurance covers the cost of a rental car that you may need to use in the interim.
Covers lockout expenses
Finally, key replacement insurance also offers assistance in case you lock yourself out of your own car or house. If you report the incident to your insurer, the locksmith's costs will be covered by the policy.
Now that you know the benefits of buying a key replacement insurance, here is what you should do in case you lose your keys to make a claim.
Contact the insurer at 1800-11-9966 or submit a written letter detailing the incident within 24 hours of the loss.
File an FIR within 24 hours of losing the key or a break-in.
Fill the claims form and submit it along with documents like a copy of the FIR, receipts for replacing the lock and key, and any other forms as requested by the insurer, within 3 days.
With so many benefits on offer at a nominal sum, it is in your best interest to buy lost key insurance coverage. If you're an existing Bajaj Finserv customer, you can apply in minutes by filling a short online form. All you have to do is pay a small premium of just Rs. 499 and ensure your peace of mind for the year.