Get A Better Night's Sleep With Dodow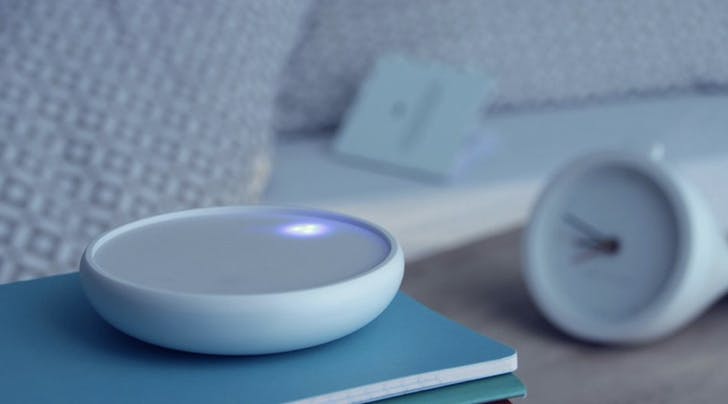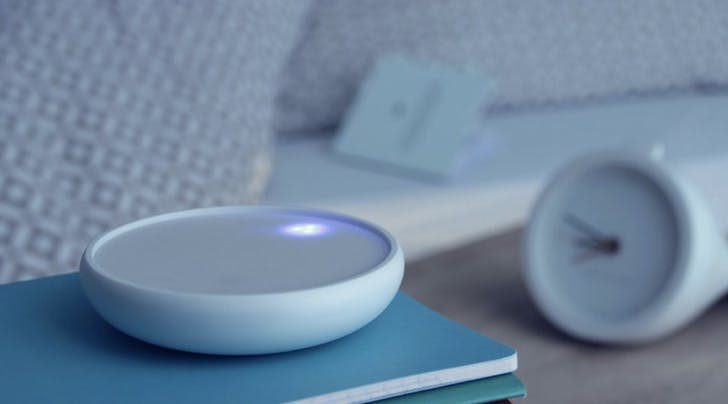 Are you tired of having rough nights and very little sleep? There are so many reasons behind insomnia which can relate to not only health issues but any lifestyle issues like worries at work or family problems. The truth is that no matter how hard you try there are always times where you just want to cry because you're so tired. In the end the amount of fatigue you are feeling will begin to influence whatever happens in the day making you more prone to accidents and injury.
After trying sleep music, a relaxin bath and even pillow sprays it soon becomes a more and more frustrating task to actually go to sleep. But there is one more method you could try.
Introducing the revolutionary Dodow
Instead of using digestible products or other chemical infused items to encourage you to sleep, the Dadow uses a different therapy to help you drift off naturally.
Positioned on your bedside table, you lay underneath a halo of light which emits relaxing patterns and movements on the ceiling. This takes away any thought of not being able to sleep by distracting your mind, slowling down your breathing and ultimately ending in your falling asleep naturally.
The associated calming blue light and breathing exercises help to effectively retrain your brain in to allowing you and your body to naturally go to sleep without any other aid. Over a period of time you will soon be able to stop using the gadget and go to sleep on your own with no problem.
What other benefits involve the Dadow?
There are many benefits of getting a good night's sleep but what about the insomnia treatment itself?
Safe and family friendly product. As there are no products to ingest or apply to your body there are no risks about harming your body. Simply sitting on your bedside table, the gadget minds its own business by creating a calming blue environment which is safe for any member of the family to use.
Two different sleep modes. With an 8 or 20 minute setting, the calming blue light will do its work for a set amount of time and then switch itself off to reserve the battery life of the gadget.
Breathing teacher. As well as providing a calm and relaxinh environment, the gadget also helps teach easy breathing techniques.