What Powertrains are Available for 2022 Chevrolet Silverado 1500?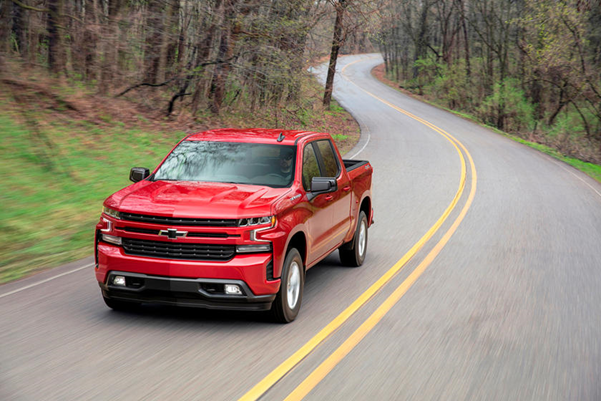 One of the most exciting aspects of the 2022 Chevy Silverado 1500 is the host of engine options available for people. Chevrolet has created a range of options to ensure that every individual who wants to get a Silverado can pick one according to their need and preference.
Each engine is powerful and ideally equipped under the Silverado 1500's hood. To take a look at it and feel its power, you will need to visit Roxboro Chevrolet dealership. However, now take a look at these available engines in detail!
An array of engine options
The 2022 Silverado 1500 comes with a host of engine options that might confuse people a bit. However, Chevy offers so many different powertrains to permit their clientele to choose accordingly and meet all the requirements that one needs fulfilling, by a new pickup.
The standard option for a Silverado is a 4-cylinder turbocharged engine that might not have ample horsepower like its counterparts but has a torque of 420 lb-ft, which makes this truck capable of heavy towing.
The most interesting engines offered to people are the two different V8s. One is a 5.3L and another one is a 6.2L engine. The smaller one takes about 6.1 seconds to reach zero to 60 mph, while the bigger one with 420 horsepower takes only 5.4 seconds for the same mph.
The last option available for people is a diesel engine Silverado. It is not quick enough when compared to the other engines that are provided for a Silverado 1500 but it has a remarkable torque that is ideal for towing quite heavy loads easily and drivers will enjoy the engine being quiet and smooth.
Due to its agile handling, firm brake pedal, reassuring feedback, and more, a Silverado always feels smaller when driven than what its size proposes. Also, if you aren't satisfied with these models and want a more rugged one, then choose the Trail Boss package when getting one. It comes with gnarly tires, 2-inch lifts, and more to make off-roading more fun and entertaining.
The maximum towing capacity of the 2022 Silverado 1500 is 13,300 lbs. However, check out how much the variant you plan on buying can tow as every version has different power and capability.
These are the powertrains that are available for the 2022 Silverado 1500 and you should choose according to your need. If you have any doubts or confusion, then talking to an expert will help. Thus, consulting Roxboro Chevrolet dealership will assist in knowing about the 2022 Silverado in detail and also check out the vehicle for a test ride.
Price set for 2022 Silverado 1500
The entry trim Work truck starts from $30,095 and goes up to High Country, which costs over $56k. It will depend on you, which truck will ideally suit you along with which powertrain. Hence, you need to visit a dealership to get a clear idea and help you buy the correct pickup.
If you are still wondering, then the best way to remove any confusion and get a pickup is to visit a showroom and discuss it with people present there.